Johanna Bolton
She works with sculpture, photography and performance, in various combinations.
Since graduating from Chelsea in 2014, Johanna has participated in a number of group shows, events and residencies, her first solo show was in 2018 at Borough Road Gallery. Johanna received the 2021 Gilbert Bayes Award from the Royal Society of Sculptors, the 2022 residency at metal fabricator Benson Sedgwick and was a 2022 Ingram Prize finalist. Other previous projects include residencies at Kew Gardens Herbarium and the Bomberg Archive, London South Bank University and exhibitions at Gerlesborgs Konsthall, Sweden and Edicola Spoleto / MACRO Museum of Contemporary Art in Rome, Italy.
Johanna works in series, with objects going through change. The system is sometimes rational and sometimes intuitive. She is provoked by the awkwardness of systematic investigations where the end point remains elusive. Her areas of study include the kinks and knots in elastic bands, patterns deformed by scrunching up paper and, most recently, the folds of trouser knees, a kind of modern day version of the fabric folds of marble statues. They are all archives of human presence and movement left behind in material form.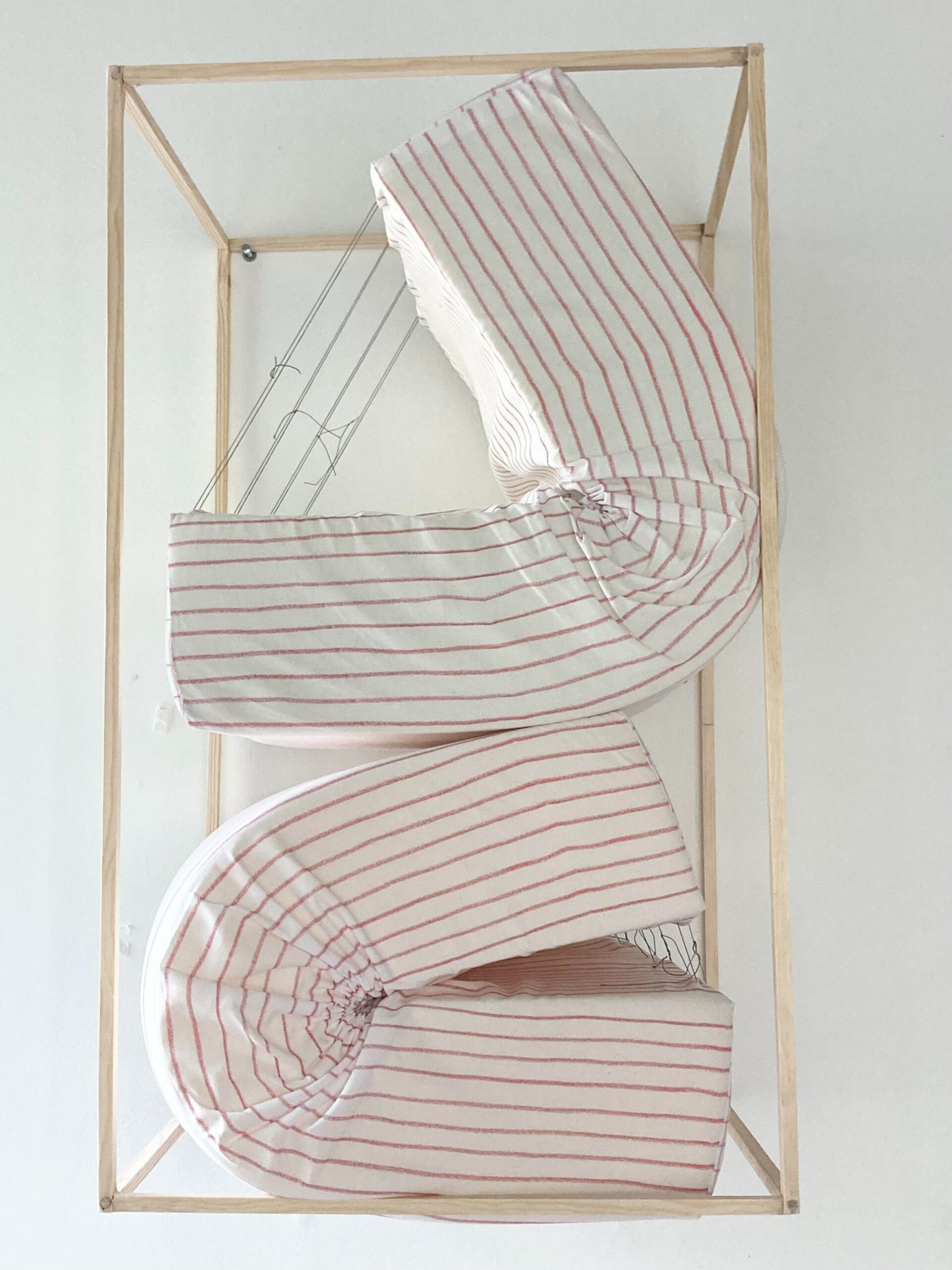 Artist Specialty
Installation
Photography
Sculpture