Michael Ford
Michael Ford is one of only a handful of practicing daguerrotypists who produce unique photographic images directly onto sensitised silver coated plates.
He learnt the process at Lacock Abbey in 2017 and since then he has concentrated on perfecting and adapting the historic process to allow photography on solid 99.9% pure silver plates. To further emphasise the physicality and value of the image as a unique and beautiful object he has all his plates hallmarked.
His work reflects the beauty and importance of the everyday all around us – natural things that are easily overlooked in the haste of our modern lives. His subjects range from simple fruit, vegetables and flowers to the passage of time and, more recently, to highlighting the alarming loss of biodiversity in this country.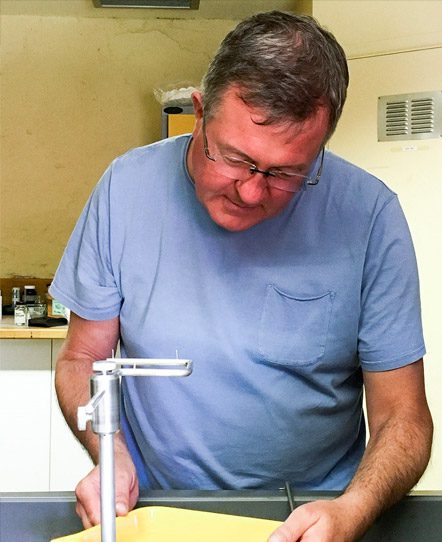 Artist Specialty
Photography