Corporeal Confusion | Exhibition
Corporeal Confusion is a group exhibition by seven young figurative artists whose work explores corporeality through the personal, political and digital. Using the mediums of painting, sculpture and digital media, each artist comes at this concept from a different outlook. What they all share is a questioning attitude to what it is to be inhabiting a body.
The title captures the return of the figurative trend within fine art. These artists stray from reality to provoke feelings ranging from the magical to the haunting. They are responding to the familiarity of the human body and deviating from its realism to cause a definite statement.
"Both our psychological and physical understanding of one another has changed in the 21st century. Technology is fast becoming a new limb to us, and as we absorb ourselves within it, we can forget our connection to our own form." – Jules Bleckman, Sculptor.
Each artist uses the body as a vessel to explore for further meaning, probing for answers in a sometimes-unclear world. They use their respective styles and subject matter to redefine how we relate to bodies in this post-internet, digital age.
The artists showing are Frankie Roberts, Ben Dawson, Freya Moffat, Jules Bleckman, Mattia Guarnera, Josie Ko & Poor Mother. Produced and curated by Jules Bleckman.
Corporeal Confusion at ASC Gallery, Taplow House, Thurlow Street, SE17 2DG from the 11th of November to the 21st of December, Monday to Friday 10am-5pm.
Private View on the 11th of November from 6-9pm.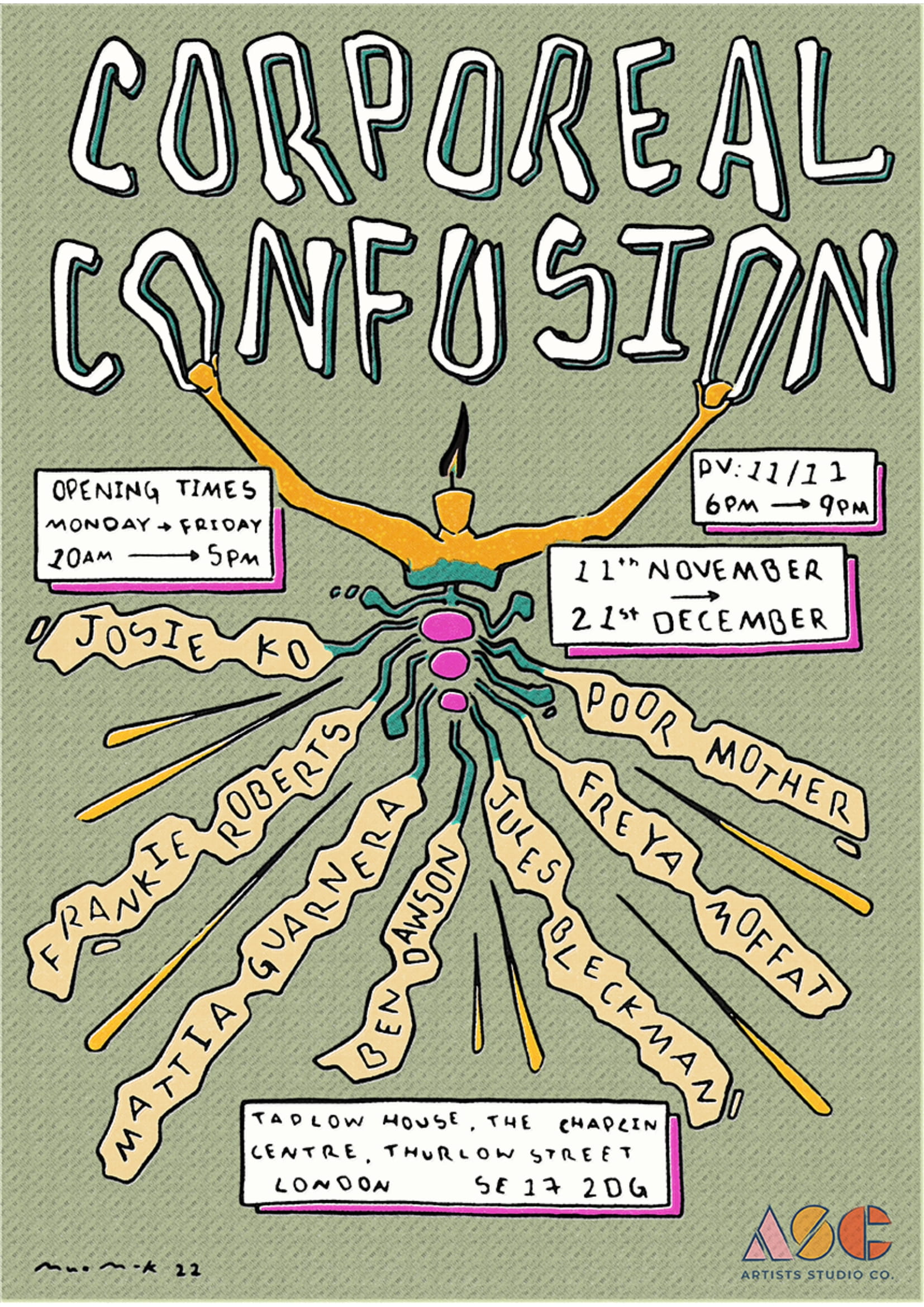 https://goo.gl/maps/nqom7y3Tirh1KzQN6