The Will to Power | Exhibition
June – July 2021
ASC Gallery | The Chaplin Centre, Taplow House, Thurlow Street, London, SE17 2DG
1st June – 2nd July
Miriam Austin – Hynek Martinec – Justin Mortimer
Text written by Celia Higson
ASC Gallery presents 'The Will to Power', a group exhibition curated by Darren O'Brien, and Lost in Time. Taking its title from Friedrich Nietzsche's 1901 text, the exhibition examines three artists whose multidisciplinary works comment on the fragility of life and our relationship with ways of obtaining and maintaining power.
Nietzsche's text suggests that humans have an innate desire for power. This desire presents itself as an irrational force – a force that, when harnessed correctly, can create something beautiful. Each artist relates to the text in different ways – Mortimer's vanitas paintings are an example of the transience of life's power; Austin's connections in her installations to a colonial past bringing an unsettled relationship to power; and Martinec's works connote the ideas of the unbalanced power systems in our society related in George Orwell's Animal Farm (1945). By bringing these artists' works together under his quote, the exhibition highlights art as the exact 'beautiful' outcome that Nietzsche describes.
ASC displayed The Will to Power as a virtual exhibition during summer 2021 due to the Coronavirus lockdowns. You can view this here:
---
About the artists
Hynek Martinec
Martinec's monumental painting The Will to Power forms the starting point for this exhibition – the work's title eliciting the same feelings of humans desire to power as told in the novel Animal Farm. The painting consists of a severed pig head suspended in mid-air against a hauntingly empty backdrop. Playing on the idea of the pig as a symbol gluttony and greed, Martinec's work is a mediation on our drive for power, the incredibly rendered pig's head the beautiful outcome Nietzsche proposes.
The work is part of a new series of paintings which continues Martinec's ongoing engagement with art history and philosophy. The texts of Nietzsche have often been an inspiration to Martinec. In 2017, Martinec's exhibition at Parafin Gallery was drawn from an important early text by Nietzsche called The Birth of Tragedy (1872). In this text, Nietzsche argues for an immersive form of art, emphasising the passionate Dionysian above the rational Apollonian. For Martinec, Nietzsche is also important for his radical critique of Truth. Martinec's work demonstrates his conviction that 'truth' is a fluid concept, constantly changing. And in the present historical moment, at a time of conflict and unrest, Martinec's use of the plural 'tragedies' implies an unsettling currency.
This work is exhibited beside a series of self-portraits in which his features are covered with shaving foam, contorting his expressions and obscuring his definable features. They are a reflection of shifting states of reality and our ever changing self-image.
Justin Mortimer
In Mortimer's series of paintings created between 2017-2019 (exhibited during Breed at Parafin in 2019), he subverted and reimagined the genres of still life and flower painting, creating fragmented depictions of dead and dying flowers juxtaposed with fluidly abstract backgrounds (originally derived from the chromatic striations of cracked plasma screens). The series is both a meditation on mortality – a contemporary form of vanitas – but also an addressing of the dialectic relationship between abstraction and realism in painting. With the Breed series of paintings, Mortimer scaled up his compositions to a monumental size, producing an extraordinary visual dissonance. We are confronted with natural objects, flowers, leaves and vases, depicted in paint at many times their actual size. Secondly, by using fine spray paint in his works Mortimer produces a cognitive rupture between areas of the image that appear to be out of focus and the foreground motifs which then assume vivid clarity. The relationship between figure and ground is problematised. On close inspection the illusion of pictorial reality breaks down as the marks and brushstrokes and clouds of fine paint that constitute the image are revealed.
Mortimer has long been fascinated by the way visual information is mediated by technology. His new works are flower paintings for the twenty-first century, complete with ruptures and glitches to remind us that the image – a photograph translated into paint – is derived from a screen and always several steps removed from reality. A 'hoax' is a form of deception and Mortimer's flower paintings offer a paradoxical tension between realist painting, illusion and our understanding of the physical object before us; pigment on canvas.
Miriam Austin
Austin's work for the exhibition emerges from an exploration of the relationship between ritual, myth, ecological fragility, and the politics of the body. The installations examine how inanimate objects can reference the human body: by using the visceral materials of resin, wax and silicone, un-human forms become human – a horse saddle is reminiscent of a womb and silicone-filled with blossom of shrivelling skin.
The works shown at ASC are part of two different projects, Andesite (her exhibition in 2021 at Bosse and Baum) and Sinmara. The works for Andesite are set at the threshold between two worlds: the mythical subterranean city of Selvaga, in which organic technologies are manufactured, promising reprieve from ecological crisis; and the real, ancestral story of Annie Kelly, Austin's great-great-grandmother. The works in Andesite continue a conversation with the dead, opening up the psychic and earthy spaces of extractive industry, colonial settlement, and matrilineal communion.
The second body of work, Sinmara, refers to a hybrid land and sea dwelling figure linked to a well in Yorkshire, beside which the Norse God Odin sacrificed his own eye in order to achieve knowledge of the future. The name also refers to one of the early prototype sterile cotton seeds developed by the genetic engineering corporation Monsanto. Within the installation Sinmar' Austin develops a group of objects designed for the performance of a ritual that draws together three female folkloric figures associated with specific bodies of water that she read about during a residency at Yorkshire Sculpture Park. Within the stories associated with these figures, bodies of water have an ambivalent significance. On one hand, they are characterised by an association with death, decay and corruption, whilst on the other, they act as symbols for life, protection and purification. Within the installation, symbolic objects, tools, ritual garments and traditional medicinal plants stand for the potential of a new mythology of the natural and the unnatural, the sacred and the profane.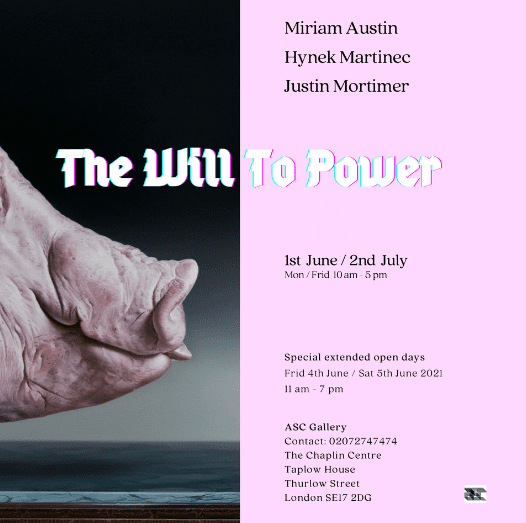 Resources