Winner of Brent free studio competition: Warren Reilly
Artists' Studio Company announce the 2nd recipient of their free studio competition in Alperton, Brent
The Artists' Studio Company (ASC) are pleased to announce the winner of their free studio competition as Textile Designer Warren Reilly @wr.designs_
Warren was born in Brent, studied at Queens Park Community School before completing a Foundation Course at Kingston University and went on to secure a First Class Bachelors Honours Degree in Textiles in Practice from Manchester Metropolitan University at Manchester School of Art.
On graduating, in 2019, Warren returned to live in Brent and has continued his art's practise, developing his interest in social design and applied art. He is currently the creative director of Fashioning our History for the London Borough of Culture programme, a project that explores diversity in fashion and art, through a series of workshops and talks, culminating in an exhibition of participant's work.
Warren will start his ASC tenancy in June 2021 and have free rent for 2 years.
"We're really excited that together with ASC we can support another fantastic Brent artist. We're really proud that this is the sort of opportunity we can offer through Regeneration and so invest in the creative culture of Brent. We wish Warren all the best and can't wait to see his work."  Councillor Shama Tatler, Fryent Ward & Cabinet Member for Regeneration, Property and Planning.
The inaugural recipient of the free studio, Graphic Artist Yoni Alter, has moved into another studio at ASC Studios in Alperton. He started his tenancy before the launch of the studios in February 2019 and his free tenancy was extended until April 2021 to support him during the pandemic. During his free tenancy, Yoni was commissioned to produce a piece of public art. The FRIENDSHIP SCULPTURE was installed at Alperton Sports Ground in October 2020.
Yoni Alter says of his tenancy: "I was struggling working at home on larger pieces. Having the studio opened the door with Brent. At the launch event I met key people at the Council who toured the new studios. I was put in touch with the Brent regen team and spent the next 18 months developing an idea for a sculpture to go into a local park. 
One of the best things is the community at 243 Ealing Road, it's a great community of parents and kids. A lot of us are without families here and our friends are from all kinds of places. We use the gardens communally. I can bring my children and their friends to my studio to see my work. They had no experience of art and artists.
Work-wise, it's been a very tough year (not just for me). Thanks to having the studio I've been producing large artworks, just as I was hoping to when I applied for the studio, so I'm grateful for it."
As one of London's largest artists' workspace charities, ASC, purchased the new-build property at Alperton to offer 25 bespoke studios and 6 micro studios at affordable inclusive rents for fine artists, designer-makers and not-for-profit arts organisations. All tenants benefit from shared hospitality facilities. One unit is offered rent-free every two years for the lifetime of the building to a local creative who is a Brent resident. 
The project is spread over 3 Ground and First Floor blocks located within a new Network Homes/Hills mixed-use  scheme, overlooking the Grand Union Canal and a 2 minute walk from Alperton Tube Station (Piccadilly Line).
The acquisition of this building marks a significant development for ASC. Since the charity was founded in 1993 it has relied on end of life, short leasehold property. Acquiring permanent property is vital for providing affordable artist's studios in a climate of unsustainable and unaffordable rents. 243 Ealing Road, Alperton is ASC's template for expanding the charity's benefit groups and services.
"Artists and creatives can no longer afford to live and work in London. Especially after the pandemic, which has decimated The Arts. Our city is envied by the rest of the world for its creative output and culture but we have reached a tipping point. My Charity has provided affordable workspace to 1000's of artists and creatives for over 25 years. We have always operated in low rent buildings but now these properties have gone. 243 Ealing Road and Brent's other affordable workspace initiatives across the borough are exactly what is needed both in Brent and across the capital. By acquiring permanent sites at below market value enables us to support local creative people permanently, and create opportunities like the free studio offer to tangibly support a local artist."   Peter Flack, Chief Executive of ASC.
For further information please contact: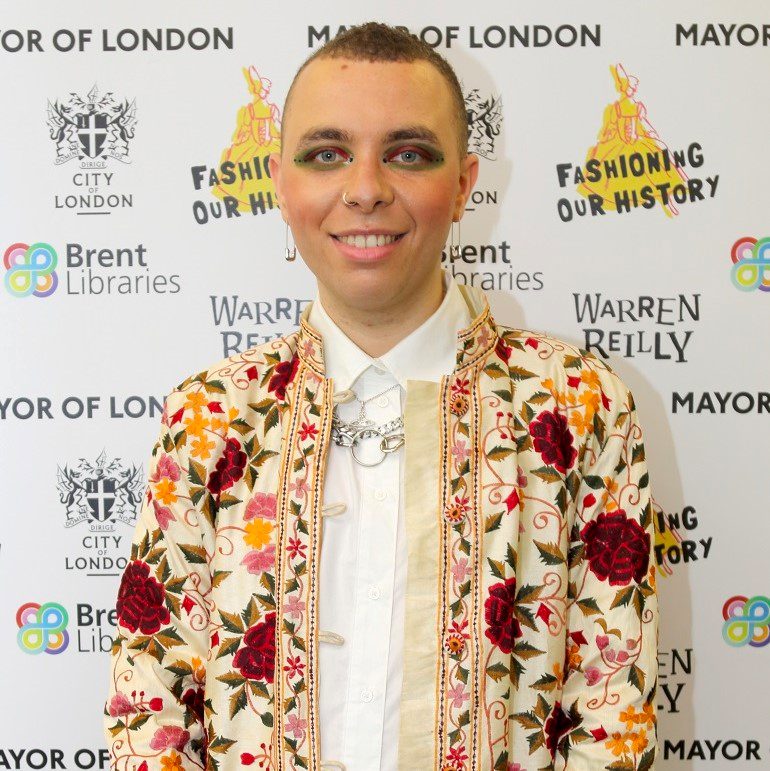 Resources